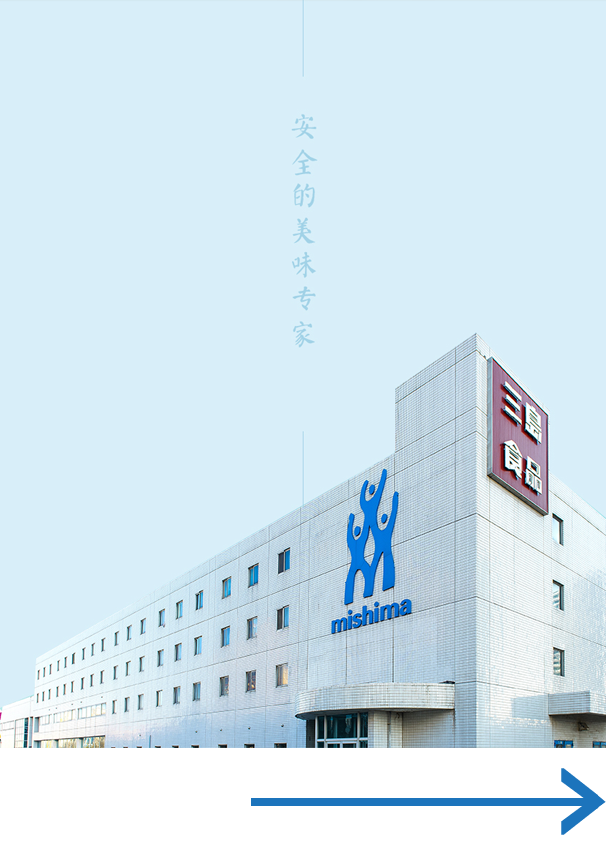 Company Profile
Established in 1990, Mishima Foods has a registered capital of 1.8 billion yen, with a total investment of 2.8 billion yen
The company is mainly engaged in the production and sales of high-temperature and high-pressure sterilized food, frozen food, dry food and salted vegetable food
Dalian Mishima Foods Co., Ltd. pursues the quality principle of "providing customers with safe, nutritious, delicious and beautiful products", always puts customers' safety first, and insists on providing only high-quality food to customers!
In order to make Japanese flavor conform to Chinese dietary habits, we select high-quality raw materials from the rich raw materials in China, and use Japan's advanced technology and technology and sophisticated equipment to produce food that is more in line with Chinese tastes; In order to pursue stable product quality, we have introduced an advanced management system for strict management; In order to let employees devote themselves to production wholeheartedly, we treat each employee as a family member, give them high welfare treatment, and solve their worries。
We have obtained ISO9001 and HACCP certification. Now, many well-known fast food chains have become the main customers of Mishima. In order to promote Japanese flavor to the world, we are trying to expand our sales outlets. With China as the center, our products have been sold to Japan, the United States, Southeast Asia and other countries and regions. Our goal is to make Japanese flavor popular in the world. For this goal, we are working hard to develop and forge ahead. We hope to seek broader common development with our Chinese and foreign colleagues on the basis of mutual benefit, and we also hope that we can become comrades fighting side by side on the road of development!
Dalian Mishima Foods Co., Ltd. is located in beautiful Economic and Technological Development Zone of Dalian, which is on the coast of Bohai Sea. It covers an area of 20888 square meters and has more than 190 employees. Established in 1990, Mishima Foods has a registered capital of 1.8 billion yen, with a total investment of 2.8 billion yen. It is mainly engaged in the production and sales of high-temperature and high-pressure sterilized food, frozen food, dried food, and salted vegetable food, and provides foreign food production and processing technology consulting services. The products are exported to Japan, the United States, the Netherlands, Singapore, Malaysia, Thailand, Hong Kong and other countries and regions, with an annual sales volume of about 1 billion yen.
In the past 32 years, Mishima Foods has introduced a large number of excellent management talents, adopted superior management methods, hierarchical management, and division of work. With the concerted efforts of all employees, the company has made considerable progress. Now, all the employees of the company are working hard for a better tomorrow of Mishima!
Dalian mishima foods co., ltd.
Company is located at the beautiful coast of the bohai sea, is located in dalian economic and technological development zone, covers an area of 20888 square meters, existing staff 202 people.
The company was founded in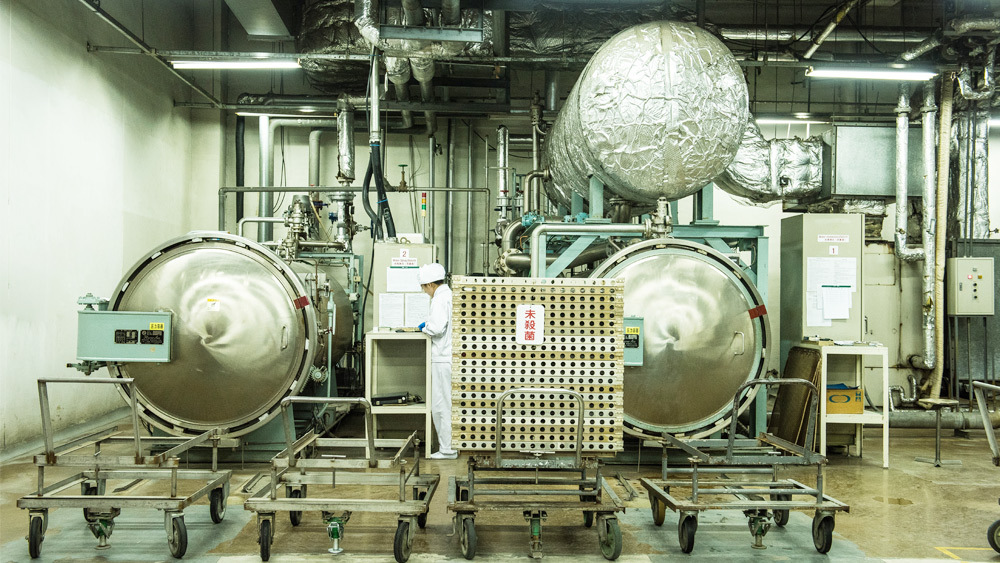 In mishima everyone cling to a common belief, is to provide customers with safe, nutrition, delicious, beautiful goods. We like the branches of the unity in mishima this big tree, mutual benefit, sincere cooperation, in the interests of customers for the guidelines, and strictly follow the social morality, make Mishima foods be one big happy family.
To quality as the enterprise mission of production
To ensure the quality of the product safety is our promise to customers in the process of production of traditional Chinese medicine (TCM). On the Japanese advanced production technology and equipment, professional workers, produce products with higher than Japan's quality standards. Has always been to produce a good product as own duty, through the improvement of employees' skills, the improvement of production technology, continuously improve the quality of the products.
Honor